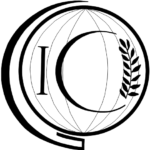 For Immediate Release
Contact: Rick Hogoboom
rick.hogoboom@gicgroup.com
301-799-0840
www. gicgroup.com
www.sacgroup.ge
GIC is pleased to announce its partnership with SAC Group, Georgia. We offer consulting, financial advisory, supply chain management, and risk mitigation services to corporate and public sector clients in the agro and biotech industries.
Georgia is a global agricultural gateway. It offers unique trade opportunities to major neighboring developed country markets. We'll be hosting a Fall meeting in Tbilisi for strategic investors, by invitation only. For further information, please contact us.