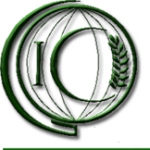 Release Date: FOR IMMEDIATE RELEASE
GIC is Pleased to Announce that Nicholaus Herrmann is Joining Us
Bethesda, Maryland, March 19, 2018 — The GIC Group welcomes Nicholaus Herrmann, our new Research Analyst.  Nick will be leading GIC's research projects; managing proposal development, including technical proposals, budgets, and staffing plans; and pursuing new agribusiness opportunities in the public and private sectors.  He will be responsible for external communications and will assist with GIC's new trusteeship with Agrium/Nutrien.  Nick's education is in Agricultural Economics and Leadership Studies.
Nick has experience as an agricultural economics advisor with the Peace Corps in Tanzania, as well as supervisory experience as a project manager and leadership experience in the College of Agriculture at Kansas State. Nick has served as a Teaching Assistant in Agricultural Economics and Leadership Studies, and he has worked in the office of Senator Jerry Moran from Kansas.
Established in 1980, the GIC Group specializes in 5 core areas of business: financial services, carbon services, market consulting, food safety, and food security advisement. With our partner offices in Beijing, Sao Paulo, Moscow, and Israel, GIC utilizes a complete skill set to provide access to global and domestic markets, add value to current agribusiness activities, and identify new market opportunities. We provide financial institutions with specialized agricultural industry insight and work closely with them on deal pipeline and executions. For public sector clients, GIC provides research, evaluations, and policy advisory assistance.
###
For more information, please contact:
Name: Rick Gilmore
Phone: (301) 799-0840
Email: rickgilmore@gicgroup.com